News
 This is to advise you that my brother, Dr. Kris Ghosh, passed away suddenly on October 6, 2015.  With his passing, I have decided to close our practice, in order to help my family through this tragedy.   
After January 1, 2016, I will not be able to provide you with medical care, and I will no longer prescribe or refill medications. 
Please contact your health insurance/primary care doctor for a referral for a new physician. 
After 02/02/16, signed requests for copies of medical records may be directed to Certified Information Management at (562) 949-4927. The forms need by the storage company are under "Download patient forms"
Launch of New Practice Web Site
San Diego Center for Gyn Oncology is excited to announce the launch of our new web site.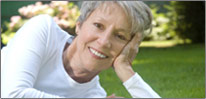 Patient Stories
This isn't your grandma's hysterectomy. Hear what patients are saying.
[ click here ]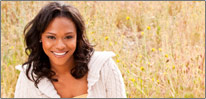 Our Services
Learn more about the services we offer.
[ click here ]